Create PDF
Edit PDF
Secure PDF
Review PDF
Export to Word
PDF Converter 10 is the easiest solution to start working with 100% Adobe compatible PDF files today. Whether you're looking to view, create, edit, secure, revise, or collaborate on a PDF document, PDF Converter 10's intuitive interface makes it easy to take advantage of the full versatility of any Portable Document Format!

The trial version adds a watermark to edited documents and is fully operational for 14 days, after which it will cease to work until activated. You must purchase a license in order to activate the full version of PDF Converter 10.
Compatible with:

Minimum system requirements:
100% PC compatible
Pentium II, 300 mHz
128 Mb RAM
30 MB free disk space
Try PDF Converter 10 Free for 14 days

Open the Windows Control Panel and find add/remove programs. Wait for the control panel to populate. Select PDF Converter 10, and press uninstall.
---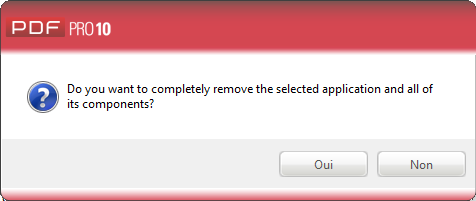 Click 'Yes' when asked if you would like to remove PDF Converter 10 from your computer.
---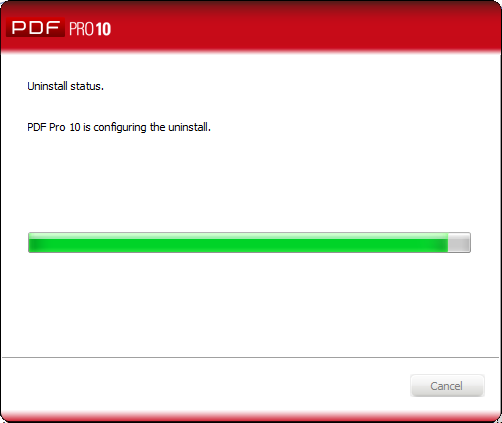 PDF Converter 10 is now being uninstalled. Please wait while for the uninstall process to complete.
---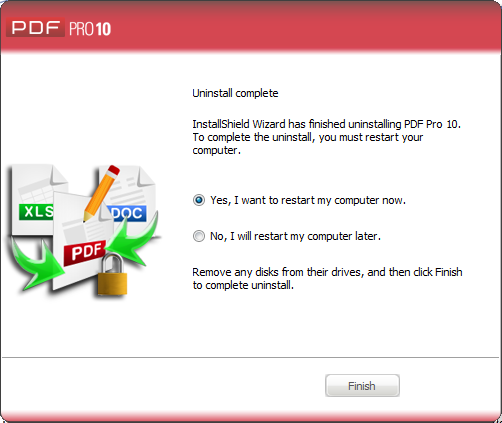 You need to restart your computer to finalize the uninstall process. Once you restart your computer, PDF Converter 10 will have been completely removed from your computer.